Dead Man at Devil's Cove, chapter 4, page 102B
on
February 27, 2019
and modified on February 11, 2019.
I played around with that last panel for quite a while! I took a couple pictures as I went: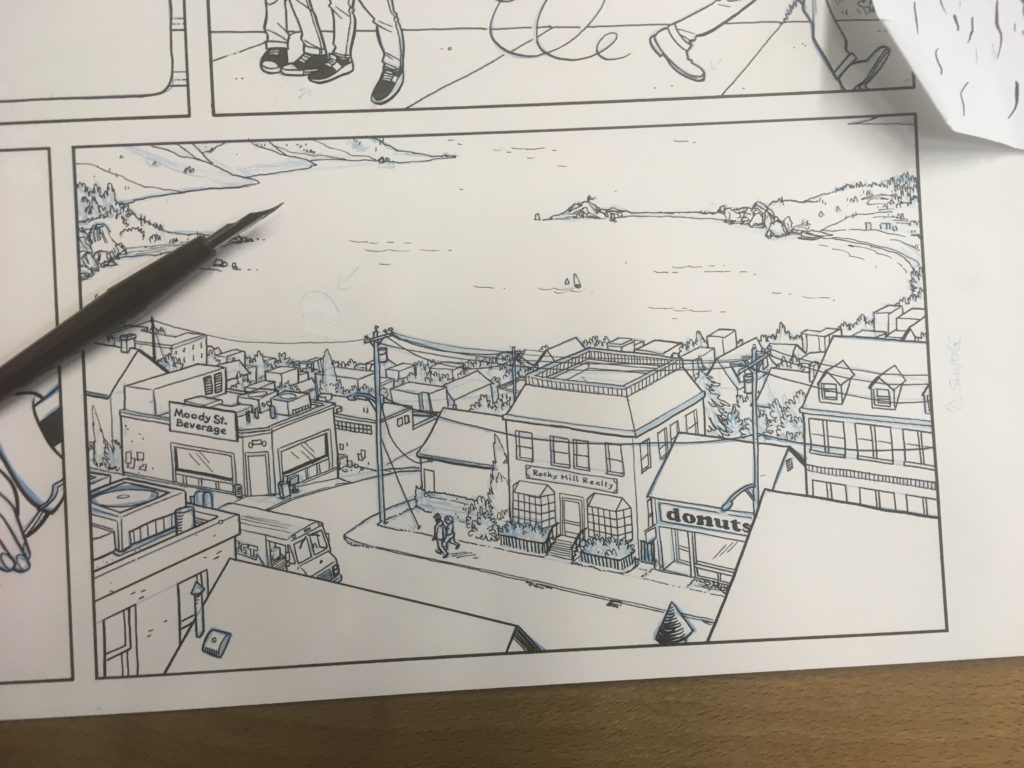 I do my basic drawing on the computer, using Clip Studio Paint, then print that out with blue ink on to paper and do my final drawing in ink.